Tips For Metal Building Maintenance
Posted on July 9, 2020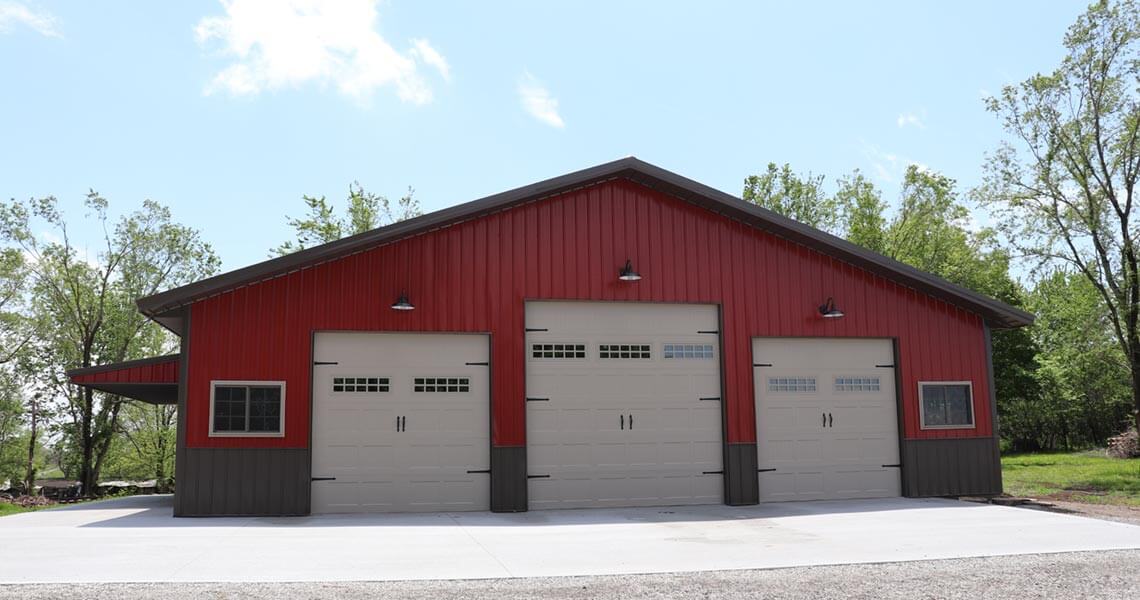 If you're using a Worldwide Steel Building as your primary residence, staying on top of routine preventative maintenance is often front and center. It's your home, and you want it to look nice, be dry, stay warm in the winter and cool in the summer. You may even consider regular renovations to keep up with your family's changing needs.
But metal buildings that are more about function than form, like metal garages and metal storage buildings, are more prone to unintentional neglect and lack of upkeep. Because they probably aren't used every day, especially during certain seasons, and because their purpose is more about protecting your things than protecting your family, it can be easier to let basic maintenance slip.
Here's the good news: metal buildings of all types require much less regular maintenance than any other kind of structure. There are many steel building benefits: they're fire-resistant, immune to wood rot, less vulnerable to pests, and durable in the face of natural disaster.
And at Worldwide Steel Buildings, we are the original building manufacturer, so we have full confidence in the product we pass along to our building owners. We know that our metal building kits will require less regular maintenance over the lives of the buildings than traditional construction, no question. Our team is so confident in those facts that we offer a best-in-class 50-year structural warranty on every metal building kit we sell. We guarantee that with normal use and operation, your web steel trusses will be defect-free in material and workmanship for a full fifty years.
However. Does that mean you can erect your metal garage or metal storage building and completely ignore it for decades? We certainly don't recommend it. It doesn't take long for a very minor issue, like discoloration or corrosion on a building's surface, to become a more serious problem just because you didn't think it was a big enough deal to address.
There are some simple, hassle-free steps you can take on an annual or biannual basis to ensure your steel building stands the test of time and keeps everything inside it safe. Check out the following metal building maintenance tips:
An Easy Guide to Metal Building Maintenance
Create a maintenance checklist. Keep a paper copy in the steel building as well as a digital version. This helps you keep track of routine maintenance tasks, track any repairs or renovations that have been made over the years, and allows you to pass maintenance inspections on to someone else if you're ever unable to perform them.
Inspect the interior and exterior twice a year. Metal buildings are sturdy enough that they don't need to be coddled, but they should get your attention about twice a year. We recommend spring and fall, after the harsher conditions of winter and summer have abated. The only exception to the spring/fall advice is in the case of excessive winter snow. If your metal building's roof has a heavy layer of snow buildup, use a snow rake to remove it.
Clean the gutters, if your building has them. Gutters are a metal building's first line of defense against moisture. Make sure any downspouts are clear of debris as well.
Inspect the building's surroundings. Do you see any ground settlement around your steel structures? Are there any large tree branches overhanging the roof, bushes growing too closely to the structure, or root systems creeping their way toward the building? Metal building maintenance issues are usually due to external forces, not deterioration of the building itself.
Scan along the foundation. Look for any signs of shifting in your steel panels, as well as signs of rodents burrowing underneath your building.
Check the insulation. Insulation plays a major role in keeping what's inside your metal garage or metal storage building in good condition. Make sure there isn't any moisture damage, animal damage, or potential for electrical hazard.
Oil the hinges. This is important for standard doors, and extra important for overhead doors. Keeping them moving smoothly will prevent potential problems over the long-term.
Check window and door seals. Any opportunity for the outside to get inside your metal building could lead to trouble. Ensure everything shuts tightly and seals correctly. If you have any skylights, remember to check your roof panels as well.
Replace any missing screws, and tighten those that may have loosened. Natural expansion and contraction of building materials due to weather changes can loosen screws in a metal building, which could eventually begin to let in the elements.
Check for any scratches or gouges in the walls. Especially if your metal storage building or garage is used to keep heavy machinery or construction materials, accidents can happen, and buildings can be damaged.
Clean the exterior with a power washer. Dirt, pollen, bird droppings and fungal growths that occur naturally could eventually lead to oxidation if they aren't cleaned off regularly. Any especially dirty areas may need extra attention with a soft-bristled brush.
Overall, you'll find that metal buildings are really very easy to maintain. As long as you watch out for little issues, generally caused by external factors, and address them before they turn into bigger problems, there's no type of building material that's lower-maintenance than steel.
To learn more about our DIY steel building kits and 50-year structural warranty, just give us a call at (800) 825-0316.