Metal Building Homes
Home Sweet Steel Home
Amid an increasingly volatile economic climate, homeowners continue to look for ways to build affordable new homes that will stay affordable, no matter what happens next in the market. To accomplish this, many people are turning to high-quality metal home-building kits, like those you can design and build with Worldwide Steel.
Recent construction data shows that there's been a 15% increase in new metal building homes compared to traditional home construction. We're not surprised. Metal building homes are a smart and cost-effective alternative to traditional home construction. They're among the most durable buildings out there, and they have the added benefits of cost-effective square footage, low-maintenance living, customizable floor plans, and long-term energy efficiency.
Over the past five years, an increase in the use of metal buildings as homes has allowed Worldwide Steel Buildings to refine its simple, specialized building system. We make it easy for you to take charge of your building design, work through the creation of your metal building house, and move into your dream home … so much faster than you'd expect.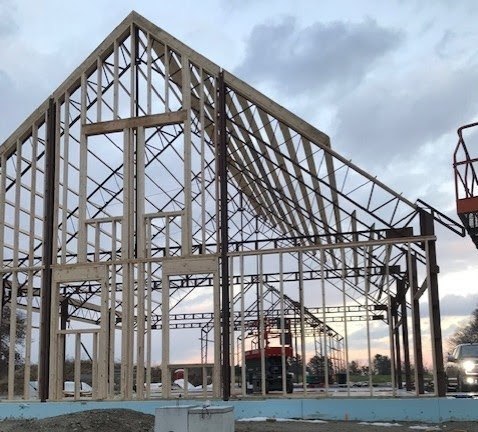 Our metal building home packages allow you – whether you're a DIYer or you hire a contractor – to quickly and easily build a prefab home that goes up faster and costs less per square foot than traditional wood-based construction. Our customizable house kits allow for spacious floor plans and adaptable living spaces to support any budget and any lifestyle.
If you're concerned a steel home might feel cold or impersonal, don't worry. You won't feel like you're living in a pole barn or a quonset hut (… unless you want to). Thanks to the versatility of our interior finish options, the living quarters of a steel building can be customized to look and feel just like a traditional home.
The Cost Savings of a Steel Frame Home
Investing in a metal building home from Worldwide Steel Buildings is a cost-effective solution to traditional home construction. Depending on what high end finishing is done, a building kit from Worldwide Steel Buildings should range between $70 – $100 per square foot—that's significantly cheaper than the national average, which often exceeds $100. Metal building homes built with Worldwide use only the highest quality steel building materials, which can withstand the harshest weather conditions, including your local area's snow loads, so you can be confident in your building project's lasting value.
Not only do Worldwide Steel building kits cost less in the short-term, they cost much less over the life of the home. Steel homes are less susceptible to many of the challenges of traditional homes (like wood rot, pest infestation, mold, mildew or fire), so they cost less (and take less effort) to maintain over the decades. If your metal house does need some attention outside the scope of normal use? Worldwide Steel Buildings offers a limited 50-year warranty on every one of its custom metal buildings.

Additional Benefits
Steel homes offer reduced construction cost per sq. ft. versus traditional home construction.
Worldwide Steel Buildings can design your new home (or you can DIY the design), giving you a custom open-concept steel frame home that can be finished out however you like.
Steel exteriors (including steel roofing) have less maintenance cost and upkeep per square foot.
Potential for better insurance rates due to the increased durability of our metal buildings.
Steel buildings can be more energy efficient than conventional construction.
Steel homes are easier to repair, resulting in reduced repair costs.
Renovating and expanding with a Worldwide Steel metal building kit is easy. Want to add a metal garage or carport after a few years? No problem.
Experience You Can Trust
Worldwide Steel Buildings has more than 30 years of experience in the custom metal building manufacturing business. Since 1983, Worldwide Steel Buildings has been helping homeowners plan, design, and build custom homes made of steel and metal.
With building sizes ranging from 576 square feet to more than 6,000 square feet, Worldwide Steel Buildings can help you create just about any metal building home that you can dream up, from a barn home (barndominium) to a finished building that looks just like traditional construction.
Our metal home kits come with everything needed to erect and build the structure, including trusses, studs, nuts and bolts, and everything in between to build your new home. And if you ever get stuck at any part of the process, our team is just a phone call away, ready and willing to help you get back on track.
We can help you design your custom exterior to incorporate any finish you want and add porches, overhangs, garages, or even an airplane hangar. Many steel building home finishes can be used with our secondary framing on 2' centers. You can use building materials such as stucco, brick, wainscot, and many other options. We supply the sheet metal, and you can supply your other building materials. Worldwide Steel Buildings produces the strongest, most versatile metal home building kits that the home construction industry has to offer.
We are also experts in building codes, clear span requirements, and all the other nitty-gritty details that sometimes deter first-timers from metal home kits. When you work with Worldwide Steel Buildings, you're never alone. Whenever you have a question about the building plans of your steel house, no matter how big or small, we're there to answer.
Metal Building Homes Floor Plans
Want to see just how a metal home could come to life? Check out these blueprints and 3D renderings of metal building homes in varying sizes, with varying layouts to imagine what life could be like in a metal home:
(Other Sizes Available)
30x36 Structure
30x60 Structure
40x60 Structure
50x60 Structure
Column Details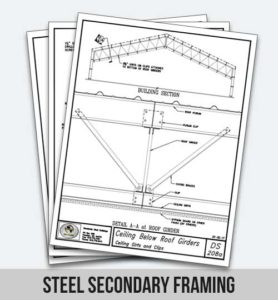 Recent Projects
Frequently Asked Questions
Can Worldwide supply a steel home kit in my area?
Worldwide has supplied steel building kits in all 50 states and several other countries. Metal building homes are designed and manufactured to meet specific local building codes.
What is the final cost to build a steel home?
Based on national averages and depending on what high end finishing is included in your steel building kit from Worldwide Steel Buildings, cost should range between $70 – $100 per square foot. Traditional home construction often runs higher than $100 per square foot. This makes Worldwide Steel Buildings a cost-effective solution for home construction. This number would not include things like driveways and sidewalks. Worldwide supplies the structure only.
Does Worldwide offer financing on its building systems?
Worldwide Steel Buildings partners with New Century Bank for financing options. New Century understands the steel home market and is able to assist our customers with their metal house financing needs.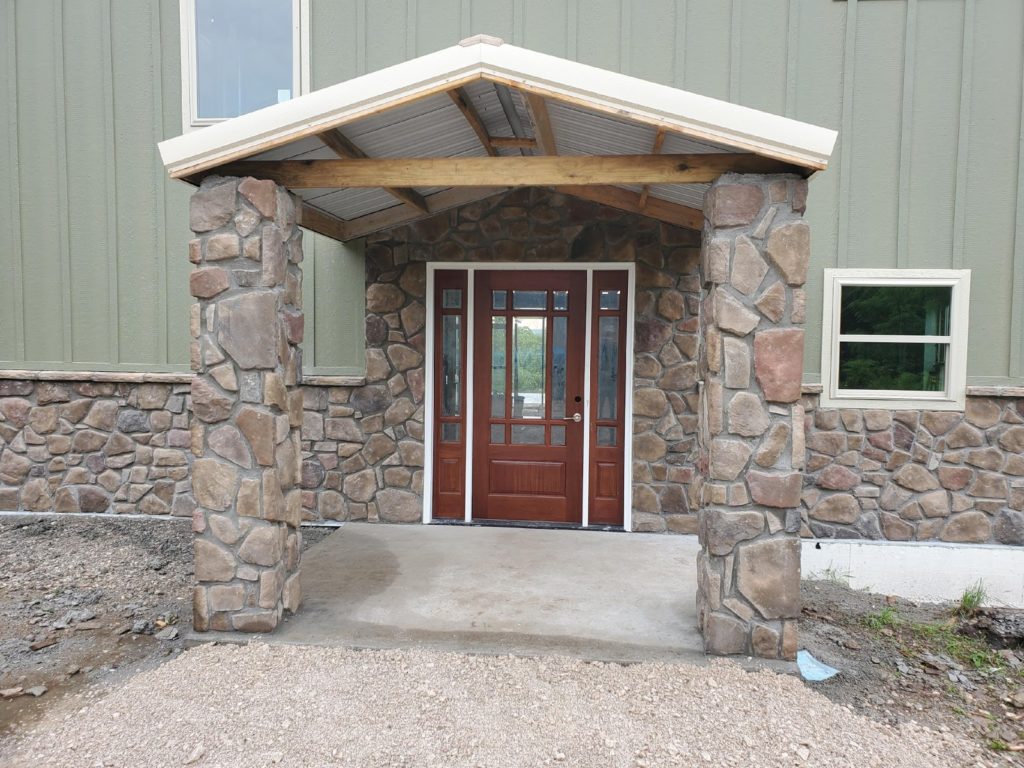 Learn More about Metal Home Kits
Still have more questions? Check our Frequently Asked Questions page to get more answers, or download our informational guide.
Informational Guide
Get Started on Your New Home
We know you have options. Let our team of steel homes specialists help you plan and design your next dream home or barndominium from scratch. Contact us today by calling 800-825-0316 or filling out the contact form below to get started.