Barndominium Kits
You've heard of Man Caves, and you've heard of She Sheds, but have you heard of barndominiums? They're barn homes, essentially, and they're the latest trend in custom buildings. Could they be your next dream home?
Barndominiums are a perfect mix of living quarters and a place for fun – all within an affordable, low maintenance, energy efficient metal building. Popular in rural settings, out on the ranch, or just for those looking to build something more flexible, these low cost metal buildings can be designed to incorporate a home with a workshop, large garage, barn, horse stalls, airplane hangar, and more. Best of all, they're the perfect structure to design with one of Worldwide Steel's steel building kits.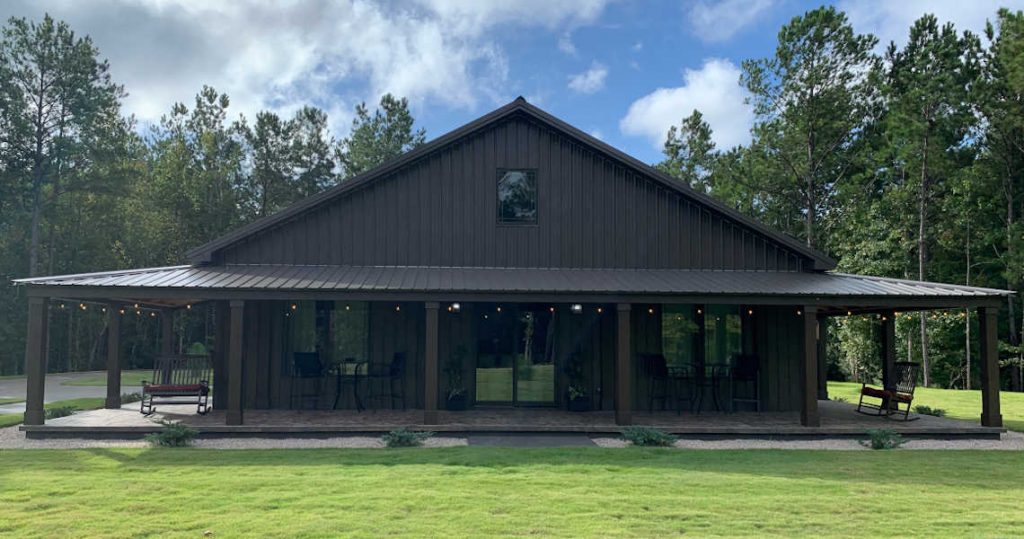 Cost Savings over Conventional Construction
You could buy a pre-built barndominium, sure. But why would you want to? A DIY version, especially when it comes from Worldwide Steel, can be built at a lower average cost, with far more customization, and will outperform a traditional home over the years.
Worldwide Steel barndominiums can be designed however you'd like, with open concept living space that can be finished to your exact specifications. That means you can truly design the building of your dreams, and at a reduced average cost compared to traditional home construction.
But the benefits don't stop at build-out. In fact, they really start after you move in. Here are just a few:
Steel barndominiums

can be more energy efficient than conventional wood construction

Steel exteriors have less maintenance cost and upkeep over the life of the building

The increased

durability

of our buildings means the potential for better insurance rates

Steel is easier to repair than wood, resulting in reduced lifetime repair costs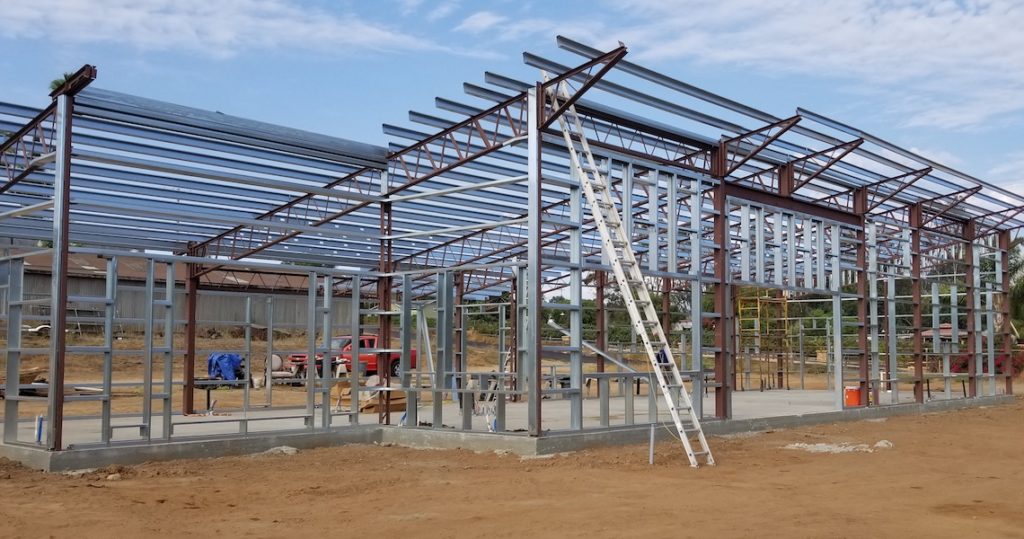 Everything You Need Delivered in a Kit
Worldwide has designed their metal barndominium kits to be DIY friendly. Don't think you're barndominium builders? We make it easy! Each barndominium kit comes with a simple assembly manual, and we have expert staff on hand to answer any questions that come up during the building process.
The standard steel frame kit includes everything you need to build your steel home. Err … barn. That means all main framing, secondary framing (for all steel), exterior sheeting, trim, closures, fasteners and stamped building plans. These packages can be added to with second floors, overhangs, wrap around porches, etc., or reduced if you want to do your own exterior material of a different roofing material. Put them all together and voila! You're homeowners of your very own barndominium.
Everything went together as advertised. They said it was quick, they said it was easy, and it was!

Aaron M, Colorado Springs, CO
Watch Video Testimonial
Lots of Options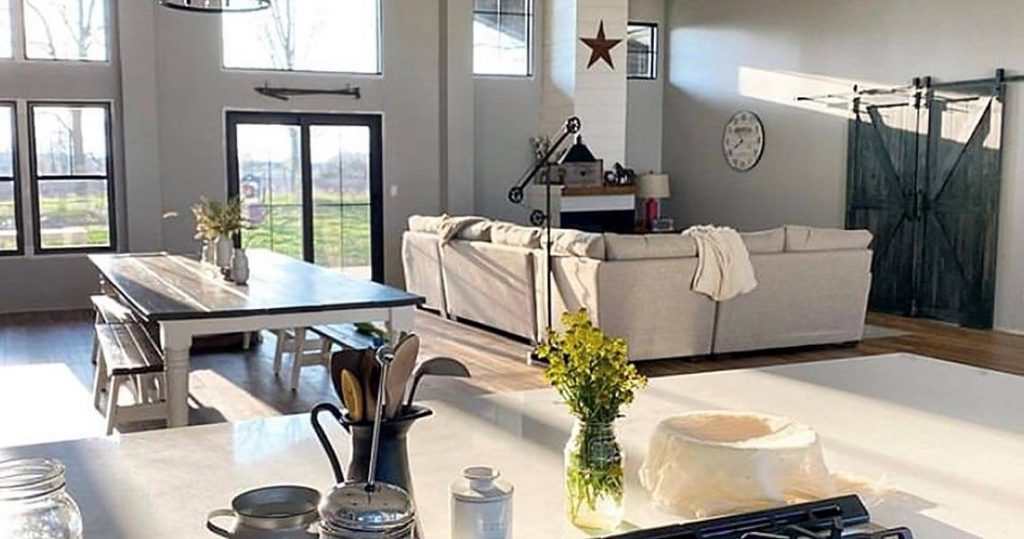 Our barndominium kits are designed with flexible, custom floor plans that incorporate residential living quarters and recreation. They're designed to be DIY, but we don't leave you alone when it comes to barndominium plans. Our experts walk you through everything you need to know when it comes to these low maintenance metal building homes, from how many sq ft you need to where the countertops should be installed.
Your barndominium can be designed to just about any specification and assembled anywhere you want. With similar interior finishing to traditional construction, with the exception of having no interior structural walls (yay for extra square footage), our Barndominium building kits can be customized to incorporate energy efficient windows, garage and overhead doors, custom interior and exterior finishes, second levels, overhangs, and more.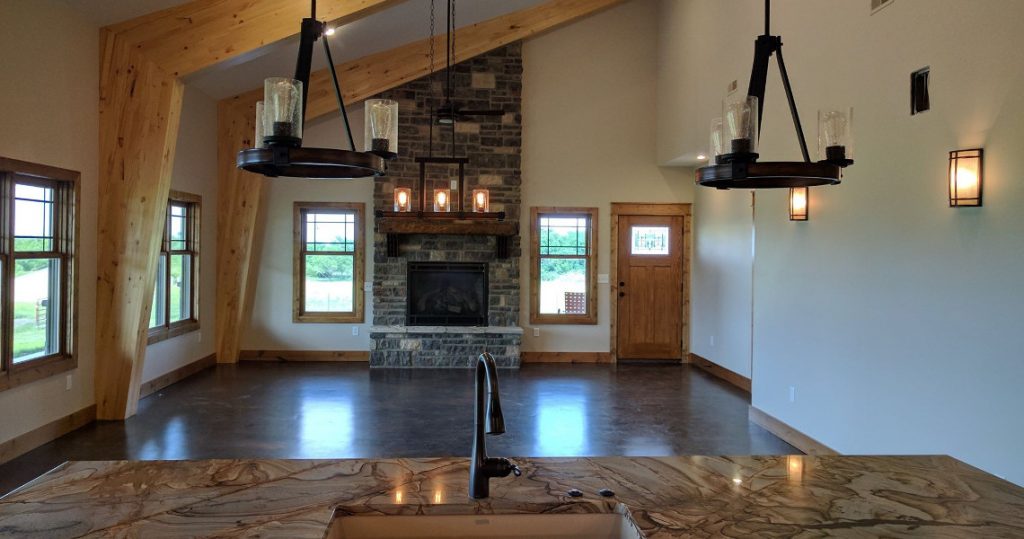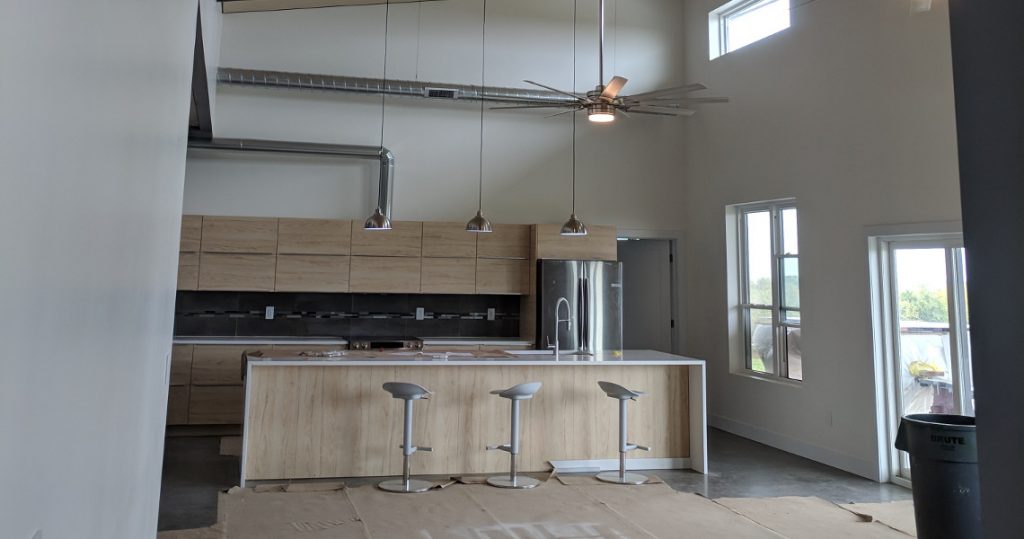 Supported by clearspan framing, and built with the same high quality materials like all of our other metal buildings, our barndominiums allow you the option to completely customize the interior floor plan of the home. With no load bearing walls within the floor plan, you're free to design room layouts and living quarters any way you want. With a virtual blank canvas, the possibilities of incorporating living and play under one roof are almost endless.
Designed to withstand the elements of where you live, the designers and engineers at Worldwide Steel Buildings can help you create the barndominium you've always wanted, but never knew you could actually have.
Frequently Asked Questions
Can Worldwide supply a Barndominium kit in my area?
Worldwide has supplied building kits in all 50 states and several other countries. Each is designed and manufactured to meet local building codes.
What is the square footage price of a Worldwide Barndominium kit?
Depending on the option you go with (second floors, wrap around porches, etc.) the price starts around $10.00 a square foot and can go up to about $30.00 a square foot.
Does Worldwide offer financing?
Worldwide Steel Buildings partners with New Century Bank who understands the Barndominium market and is able to assist our customers with their financing needs.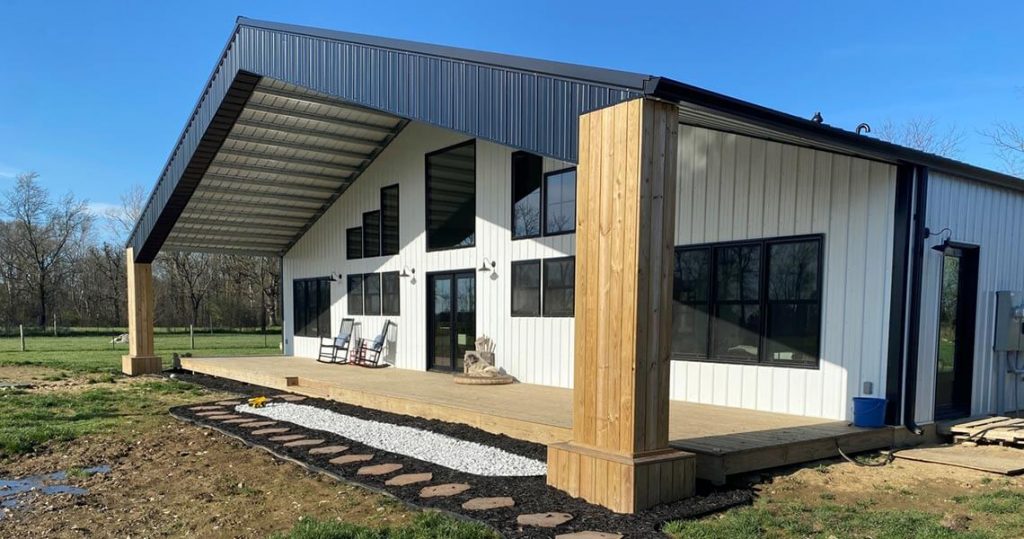 Learn More
Still have more questions? Check our Frequently Asked Questions page to get more answers, or download our informational guide.
Recent Barndominium Projects
Check out some of the amazing Barndominium projects our customers have built.
Get Started
Contact one of our experienced Barndominium Consultants today for a free quote on your custom barndominium building kit. Call 816-608-8974 or fill out the form below to get started.