Barndominium Kits
You've heard of the Man Cave, and you've heard of the She Shed, but have you heard of the Barndo? Barndominiums (aka barndos) are barn homes, essentially, and they're the latest trend in custom buildings. Think the next iteration of the modern farmhouse that was so popular in the 2010s. Historically these structures combine the living area of a home with the working space of a shop or workshop. Sometimes referred to as a shop house, this house style continues to grow in popularity across the United States.
More and more homebuyers are turning toward barndominium life – and for good reason. Barndominiums are a perfect mix of living quarters and recreation space – all within an affordable, low-maintenance, energy-efficient metal building. Popular in rural settings, out on a Texas ranch, or even just outside suburbia, these low-cost metal buildings give people the flexibility they need to live, play and work all under one roof.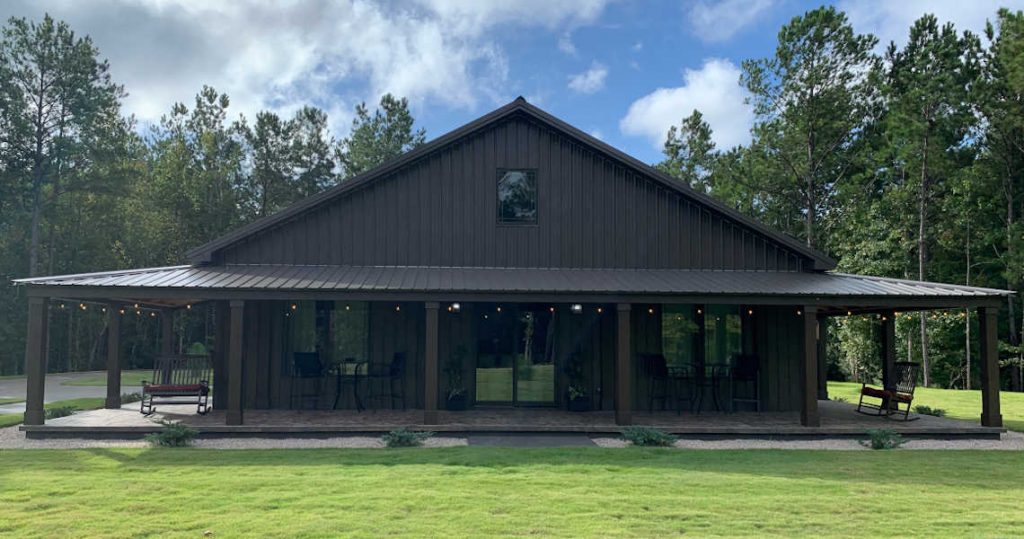 From open floor plans to modern-day amenities, our barndominium kits give you the freedom to create the barn-style home of your dreams. Explore various design options and barn house plans to get some inspiration and ask yourself: Could a barn-style dwelling be your next dream home?
Cost Savings over Conventional Construction
You could buy a pre-built barndominium, sure. But why would you want to? A DIY version, especially when it comes from Worldwide Steel, means you can design and build a custom home exactly as you want it right from the beginning. No haggling with general contractors, no arguing over specs, and no redoing what the last owner wanted to be done, and with far more customization options than you ever thought possible. Plus, designing and building from scratch can actually be more cost effective than buying a pre-designed barndo, and our steel frame construction will outperform a home built from traditional construction over the years.
Worldwide Steel barndominiums can be designed however you'd like, with open-concept living room that can be finished to your exact specifications. That means you can truly design the house plans of your dreams and at a reduced average cost compared to traditional home building and construction.
But the benefits don't stop at build-out. In fact, they really start after you move in. Here are just a few:
Steel barndominiums can be more energy efficient than conventional wood frame construction
Steel exteriors have less maintenance cost and upkeep over the life of the building
The increased durability of our high-quality building materials means the potential for better insurance rates
Steel is easier to repair than wood, resulting in reduced lifetime repair costs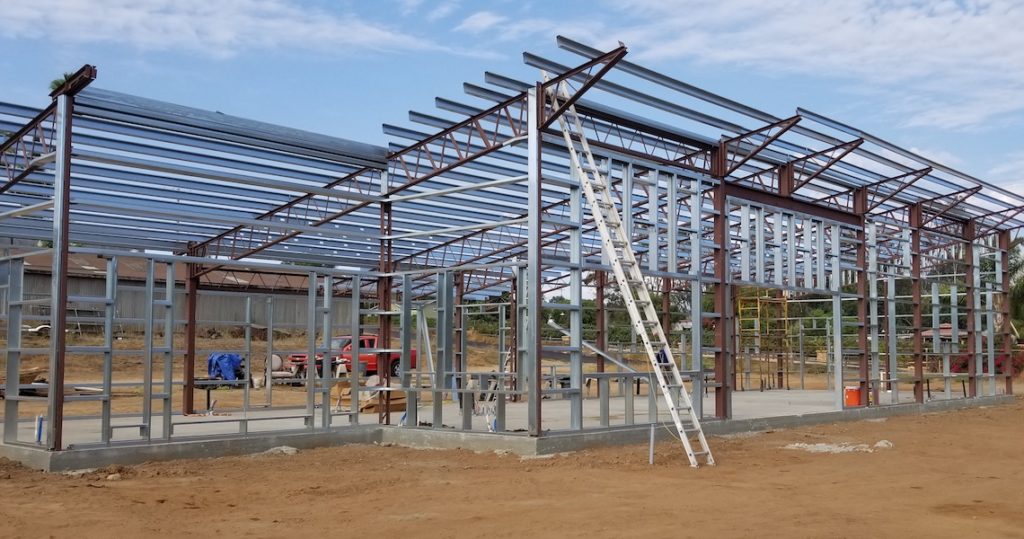 Everything You Need Delivered in a Kit
Worldwide has designed their metal barndominium kits to be DIY friendly. Don't think you're barndominium builders? We make it easy! Each barndominium kit comes with a simple assembly manual, and we have expert staff on hand to answer any questions that come up during your barn house building process.
Our standard steel frame kits include everything you need to build your home. Err … barn. That means all main framing, secondary framing (for all steel), exterior metal siding, metal roofing, trim, closures, fasteners and stamped building plans. These packages can be added to with second floors, vaulted ceilings, overhangs, wrap-around porches, etc., or reduced if you want to do your own exterior material of a different roofing material. Put them all together and voila! You're homeowners of your very own barndominium.
Barndominium Home Plans
With our barndominium kits, you can design flexible, custom barndominium floor plans that incorporate residential living quarters and recreation. Everything about our metal building kits is meant to be truly DIY (including the floor plan design process), but we don't leave you alone when it comes to barndominium plans. We know most of our customers don't have the experience we do, and we're here to partner with you. Our experts walk you through everything you need to know regarding these low-maintenance metal barn homes, from how many bedrooms you need to where the countertops should be installed. Whether you're looking for a 1,600 sq. ft. house plan or looking to include a bonus room or mudroom, our team will help you conceptualize your dreams into reality. And each of our metal barndominiums comes with a 50-year structural warranty, so you know they're built to last.
Everything went together as advertised. They said it was quick, they said it was easy, and it was!

Aaron M, Colorado Springs, CO
Watch Video Testimonial
Barndominium Design Options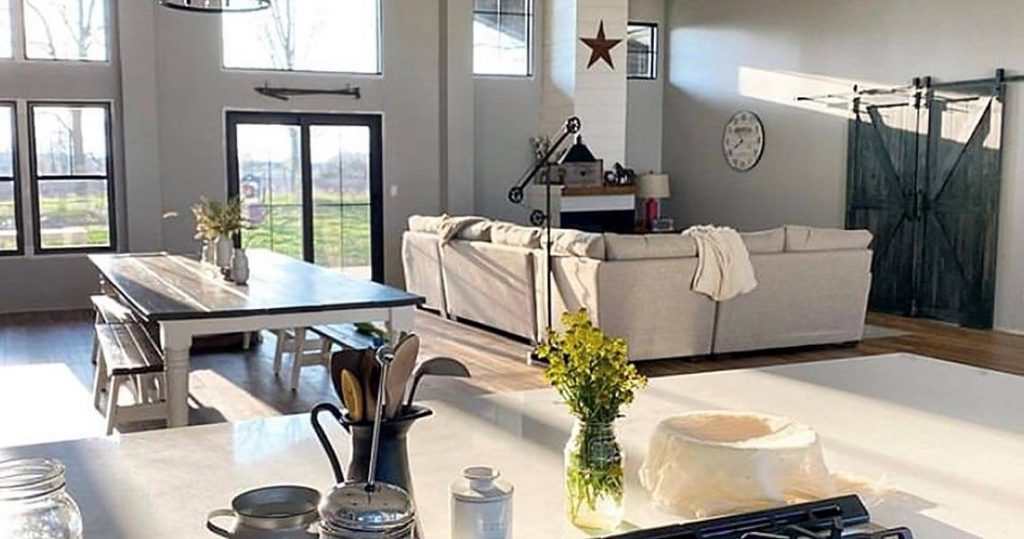 A DIY barndominium is a virtual blank canvas for home design possibilities. That means the options for incorporating living areas and play areas into your house plans are almost endless. Homeowners can create a dream barndominium that meets all their needs and wants!
Often, barndominium owners choose to design their new home in a farmhouse style, with interior finishes that incorporate reclaimed timber and other rustic materials. This makes the living space feel cozy, comfortable, and customized.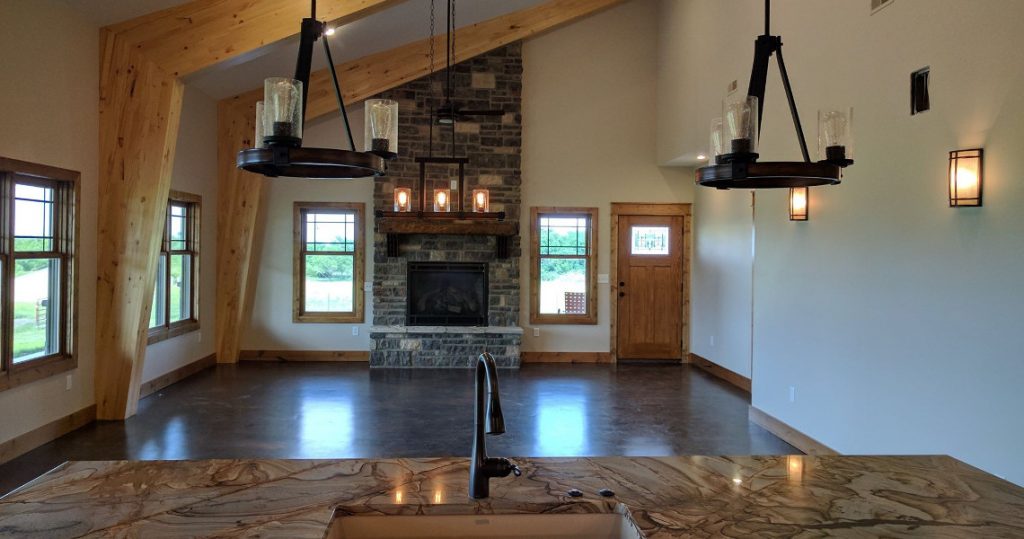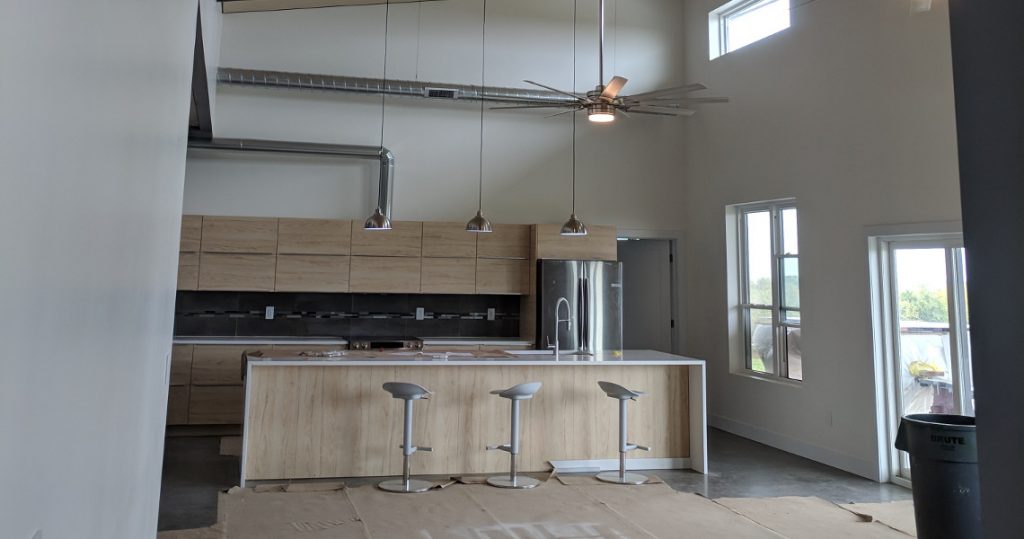 However, barndos offer the luxury of complete customization. Because they don't require interior support or load-bearing walls, the interior of a barndo could be designed to look sleek, modern and spacious (consider the possibility of vaulted ceilings, bright white painted drywall, marble countertops and high-end appliances — wow!)
Frequently Asked Questions
Can Worldwide supply a Barndominium kit in my area?
Worldwide has supplied building kits in all 50 states and several other countries. Each is designed and manufactured to meet local building codes and withstand the elements where you live.
What is the square footage price of a Worldwide Barndominium kit?
Depending on the option you go with (second floors, wrap around porches, etc.) the price starts around $10.00 a square foot and can go up to about $30.00 a square foot.
Does Worldwide offer financing?
Worldwide Steel Buildings partners with New Century Bank who understands the Barndominium market and is able to assist our customers with their financing needs.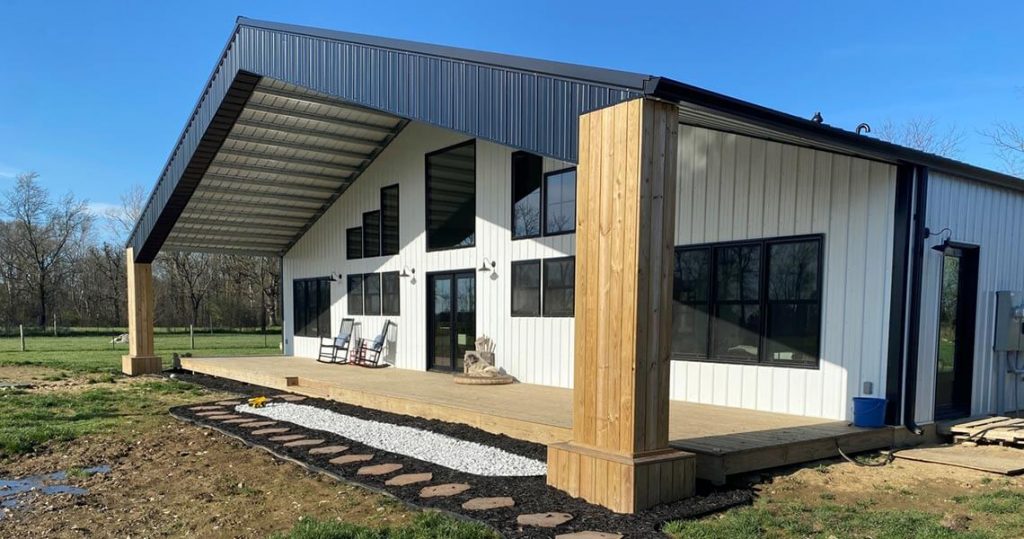 Learn More
Still have more questions? Check our Frequently Asked Questions page to get more answers, or download our informational guide.
Recent Barndominium Projects
Check out some of the amazing Barndominium projects our customers have built.
Get Started
Contact one of our experienced Barndominium Consultants today for a free quote on your custom barndominium building kit. Call 800-825-0316 or fill out the form below to get started.