About Worldwide Steel Buildings, A Steel Building Manufacturer
Worldwide Steel Buildings' Story
Worldwide Steel Buildings has been serving the public since 1983, when we opened our truss factory in Peculiar, Missouri. Today, Worldwide Steel Buildings is an independent operating company of Fall River Holdings, LLC. We offer high-quality, cost-effective custom metal building kits to individuals and small businesses across North America and around the world. 
No matter what building types you're looking for, from backyard storage sheds to community sports arenas, Worldwide Steel can help you design versatile custom building solutions to make your dreams come true, plus the experience and expertise to make those dream buildings last. 
Our steel buildings stand above the rest when it comes to quality, design, durability and long lifespan of energy-efficient, maintenance-free service.
Plus, working with Worldwide Steel Buildings for your building needs means eliminating the middleman makeup. Because we own and operate our own factory dedicated solely to building the trusses and secondary framing that make up our steel building kits, you'll work directly with us from building design through delivery.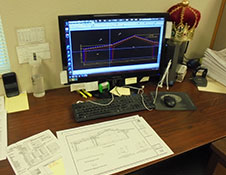 Worldwide Steel is committed to producing the highest quality steel buildings on the market. Because we manufacture our own trusses from American-made steel, our prefab metal building kits can be designed for any snow or wind load in the United States. Unlike other metal building manufacturers, Worldwide Steel welds all its trusses in precision jigs for accuracy, double dips them in a rust proof coating and then closely inspects each one to ensure that they are the highest quality. 
The open web truss framing that supports our steel structures carries a 50-year warranty unmatched in the industry. Our sheet metal (used for metal roofing and walls) is designed to maintain its appearance regardless of weather conditions.
We make all of our 2 x 6 purlins and 2 x 4 girts out of 20-gauge galvanized rolls inspected to maintain the highest quality. When coupled with 2′ centers, this means our steel building systems are much stronger and more durable than traditional building materials like wood. Our metal building kits never require screwing sheet metal to sheet metal, which tends to leak over time. Every attachment point of the sheet metal in our metal building systems is on a support that gives you the strongest attachment possible.
Not all steel building companies are the same. Working with Worldwide Steel means partnering with a long-standing industry expert that has your best interests at heart and will work with you to ensure your metal building projects meet your needs … and then some. But don't take our word for it! Check out just a few of the glowing customer testimonials we've received recently. 
Ready to learn more about Worldwide Steel custom steel buildings, learn more about the building construction process or get a free quote on your project? Contact us at 800-825-0316.