Types of Metal Buildings
Worldwide Steel Buildings is the designer and the manufacturer of our prefab steel building kits. That means when you work with us on your building project, there's no middle man. That means we can really take the time to get to know our business owners, homeowners, and other customers, understand what they're looking for from their steel structures, and bring it to life start-to-finish.
---
That means creating any kind of building you need, from cozy and intimate additions to your home to industrial steel structures with large clear-span spaces for commercial storage.
---
We offer several building types you can use as a starting point, or you can start designing your steel building from scratch using our 3D Designer to create the building of your dreams. No matter how standardized or how complex your steel building concept is, the Worldwide Steel team is here to help make it a reality. Give us a call today and let's talk about customization. If you dream it, we can make it.
---
Choosing a Steel Building for Your Next Project
There are so many more benefits to metal and steel structures than most people realize. When you purchase a metal building kit from Worldwide Steel Buildings, those benefits only grow. Worldwide Steel building kits are:
---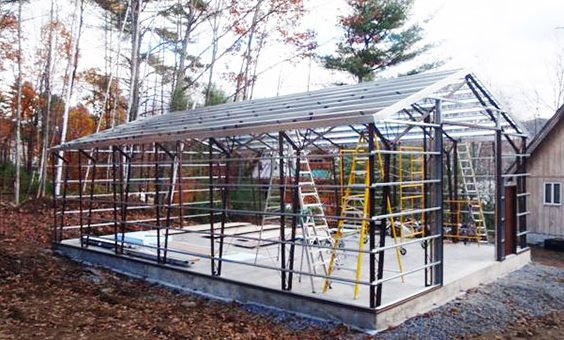 Precisely Manufactured
Worldwide Steel Buildings manufactures each building kit in our own plant on custom-designed jigs. That means that when your prefab building kit arrives, each piece has been precisely designed to fit together the first time. By designing and fabricating everything ourselves, quality control is at the highest level, and you won't need to try to figure out workarounds on the job site. This level of prefab construction also means there is no on-site drilling or welding required.
---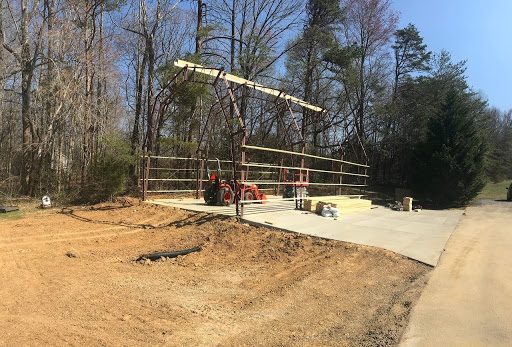 Quickly Assembly
Our metal building kits arrive at your site in ready-to-assemble sections. To assemble, all you need to do is lay out each section and erect the structure with our included building materials and hardware (few additional construction materials needed). Because our kits arrive with the necessary components and an assembly guide, we've taken the guesswork out of the assembly, which makes construction easier, faster, and provides a cost savings on labor.
---
Structurally Sound
Each Worldwide Steel building design is structurally sound and very strong, no matter how much open space it is framing. Our prefab metal buildings can withstand severe weather conditions for top-notch durability. Worldwide Steel Buildings designs each of its steel frame products to withstand the top snow loads, wind speeds, and ice loads in your specific area. One of our buildings even withstood the F5 tornado that hit Greensburg, Kansas in 2007!
---
Energy Efficient
Using high-quality insulation and construction materials, steel and metal buildings can be very energy efficient, even at larger building sizes (like those needed for commercial equipment storage). Your Worldwide Steel Buildings consultant can provide you with insulation options to ensure your investment – both inside and out – is well protected, leading to long-term energy efficiency.
---
Cost-Effective
Thanks to the quick and easy construction time, durability, energy efficiency and other low-maintenance features of steel structures, they not only cost less to purchase upfront, but cost owners less over the life of the building. Steel buildings are less susceptible to mold, mildew, rot and fire than traditional construction buildings, which means the cost to insure them is lower, as well. And if anything does go wrong, Worldwide Steel offers a best-in-class structural warranty.
---
50 Year Warranty
The structure of our steel buildings comes with a 50-year warranty against manufacturing defects. Other materials used in our metal building kits, including some of our sheeting, comes with a 40-year warranty. Since we are the manufacturer, any warranty claims are handled directly by us, not by a broker or middleman.
---
Attractive Finish
A rigid frame steel building can hold up to industrial use, but it doesn't have to look industrial. At Worldwide Steel, we've taken our metal building kits way past the typical arch-building design you might be picturing. Worldwide Steel building kits can be customized interior and exterior to be as attractive as any traditional construction out there. Check out some of our recent projects to see what our customers have done with their custom-designed steel building kits.
---
Diverse Applications
Thanks to our commitment to customization, Worldwide Steel can design and manufacture nearly endless types of steel buildings. Our steel building kits are designed and manufactured to your exact requirements. There's no need to try and make a fixed-design building fit your needs when you can have a building manufactured exactly for what you need. The images below show some example applications for our metal building kits, but you're not limited to what you see. Use our 3D Designer to create a design for exactly what you want or give us a call today and we will create the perfect building for you.
---
---
Helping people fall in love with their steel structures is our passion, steel building manufacturing is our expertise. Whether you are looking to add a carport or garage onto your single family home or construct a commercial aircraft hangar, agricultural building or anything in between, Worldwide Steel will help you do it. You'll find working with us to be quick, cost-effective and fun … with the results you've been dreaming of.
The Worldwide Steel team of consultants will help you design the right building, and get it delivered to you in one of our easy-to-erect steel building kits. Contact one of our experienced building design consultants for a free quote to get started on your custom metal building kit. Call us today at 816-307-1832 or click here to fill out our contact form.
---