Metal Building Wedding Venue and Event Spaces: 'Tis the Season
Posted on June 13, 2018
Summer is here, and wedding bells are ringing. Thanks to the generally pleasant weather, June, August, September, and October are the most popular months for weddings in the U.S., as well as other large gatherings, like family reunions, outdoor concerts or community events.
When it comes time to plan one of these big events ("big" in both attendance and importance), the event venue is one of the first decisions you need to make before you say "I do." The wedding venue not only sets the tone for your budget but for the look and feel of the wedding day itself.
If you're struggling to find the perfect wedding venue — one that's in a great location, beautiful, big enough to hold your loved ones and won't kill the budget? Consider building one instead!
Designing and building your own venue for a wedding ceremony and wedding reception has so many benefits: not only will your big day be completely unique (who else can say they're holding their ceremony somewhere that nobody else ever has), but after the wedding is over, you can start renting out the event space to other people and making a return on your investment.
Turn to Worldwide Steel for your Perfect Wedding Venue
Our high-quality steel building kits are fully customizable and an affordable way to create an event space tailored to your needs. Whether you own catering or special event business and want to offer customers a dedicated wedding/event space; your church wants to add or do renovations on a reception hall, or you're a proud parent wanting to create a custom space for your daughter's (or son's) dream wedding, we are here to help.
Wide Open Spaces
Because they don't need columns, our prefab recreational steel structures offer clear spans from 24 feet to 225 feet, giving you usable space across the floor (care to dance, anyone?) and all the way up to the peak. You can choose your floor plans to be fully enclosed (and then converted into barn homes after the big day), semi-enclosed (which provides natural light with an enclosed kitchen, restrooms and bridal suite, which is common for an event barn), or open air (which gives the feel of an outdoor wedding with protection from any potential rain). No matter how many square feet you need to accommodate your loved ones, you can design the perfect event center with Worldwide Steel.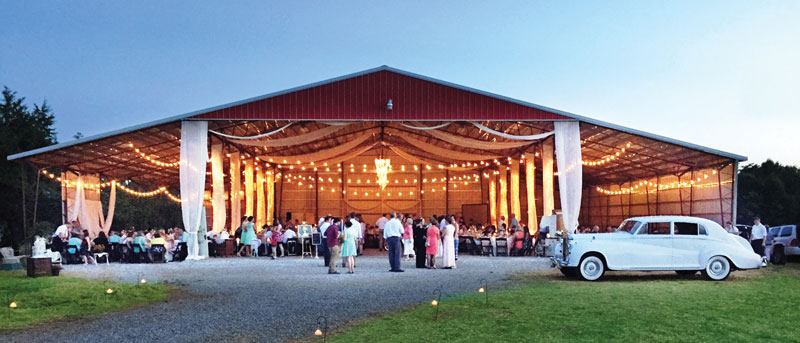 Durable and Economical
Steel building kits are a convenient and quicker alternative than traditional construction – and generally much more affordable. However, the value of our DIY custom metal buildings comes not just from the budget but from their quality, durability, and ease of assembly. We manufacture our own trusses, which are welded in precision jigs for accuracy, double dipped in a rust-proof coating, and inspected to ensure your structure will stand the test of time.
Finishing Touches for a Perfect Space
Both our interiors and exteriors are fully customizable with various styles, colors, and finishes to ensure your event space is not only functional, but attractive. So no matter whether you want an indoor or outdoor ceremony, it will be against a beautiful backdrop with the help of Worldwide Steel.
Our customer service team will work closely with you to design your space inside and out, from \ electrical, water and HVAC, to layout, interior walls, overhangs, porches and pergolas, and finishes ranging from wood to stone to stucco. Want a country-feel rustic wedding? Our Gambrel barn specialists can help you create a classic look and charm for your space.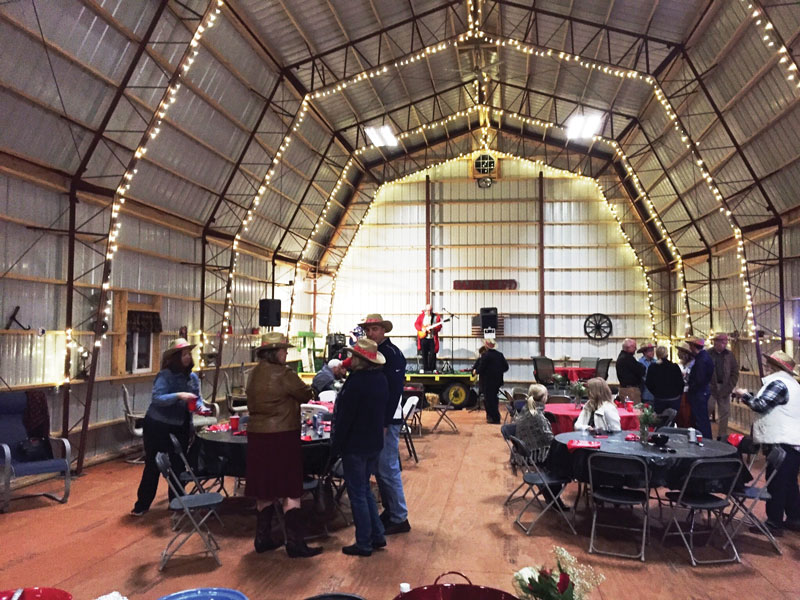 For more information about metal building kits, contact us, or start designing your building with our online 3D Building Designer Tool by clicking the image below.