The Perfect, Easy-to-Assemble Steel Building Kit for Every DIY Guy
Posted on November 21, 2016
Unsure about building your own steel building? You'd be amazed how easy it can be with a steel building kit from Worldwide Steel! Not only can you save money by choosing to DIY your steel building, but our building kits are designed for easy assembly and are built to last.
Check out how simple the building process is, as well as the other benefits of purchasing a Worldwide Steel Building.
Steel Building Kits Designed for Easy Assembly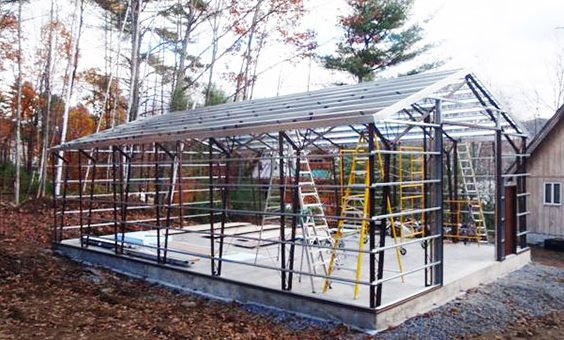 If you have the tools and the time, our DIY kits are so easy to assemble. We make it so easy that you can completely forego hiring a contractor. All of the trusses are pre-punched so all you have to do is bolt them together. The purlin and girt clips are also factory-welded to help ease the pains of construction. Even the screws are self-sealing to prevent leaks. All you need are the tools and a little bit of talent!  
Afraid to buy it before you try it? That's ok! Check out our online assembly manual to see if you're up to the task before committing to the purchase.
Tools Needed to Assemble a Worldwide Steel Building
An additional benefit of choosing a Worldwide Steel building kit is that, outside of a few basic tools – which you most likely already have – everything is included in the kit. This means you'll have to do less ordering, less traveling to pick materials up, and most importantly, lower costs! Want to see if you've got the necessary tools? Click here to see the 4 tools you'll need, besides your toolbox basics.  
How DIY Steel Building Kits Can Save You Money
Not only can you save money by not hiring an outside contractor, but you'll save time because our DIY building kits come with everything you need, all in one, ready to assemble package.
If you've ever had a hand in putting together a building you know one of the great hassles (and costs) is getting all the materials together from many different sources. Luckily, we've done the work for you, which means you can skip the additional markup costs and hassle of finding the best deal amongst many different sources.
Ready to get building? Try it before you buy it with our
FREE 3D Building Designer
which allows you to design and customize your own steel building in just a few clicks! Click the image below to try it out!