DIY Steel Home
Customer Journey with Club North in Munising, Michigan
Building our home in Michigan's Upper Peninsula Our Motto: "Warmth in Company"
Foundation Creation
Excavating the building pad area and creating a level grade before starting the foundation is essential for making sure each section of the building pad is level from corner to corner.
Heated Concrete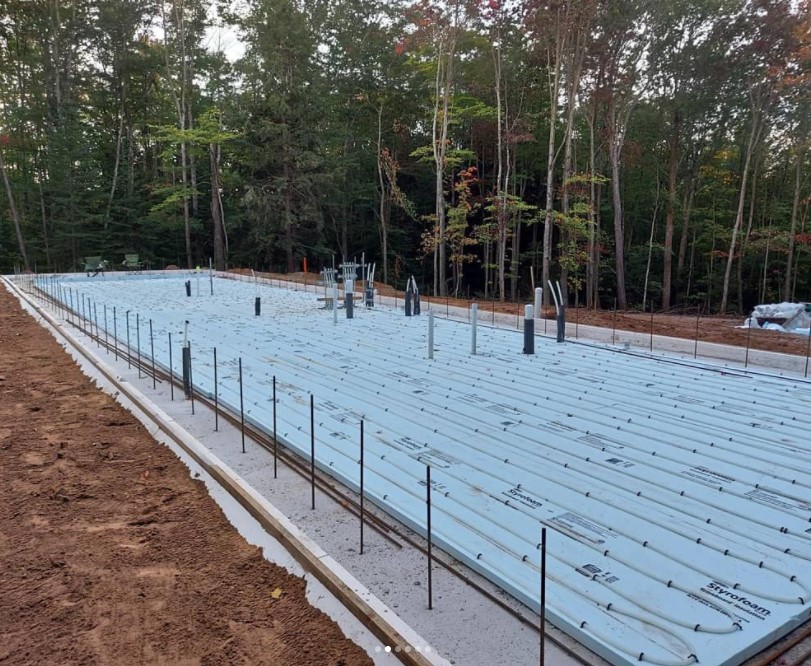 Floor heating systems, or radiant heating systems can be installed in many types of flooring including concrete, wood flooring or tile which allows for year round warmth. With such chilly winter weather in Michigan, the concrete would always absorb the ground temp and would never get warm enough so the concrete would always be cold and uncomfortable.
Setting Columns & Trusses
Worldwide's steel trusses are jointed to the columns with large bolts that resist both vertical and horizontal movement for the most durable, sturdy, wind resistant frame available on the market today.
Secondary Framing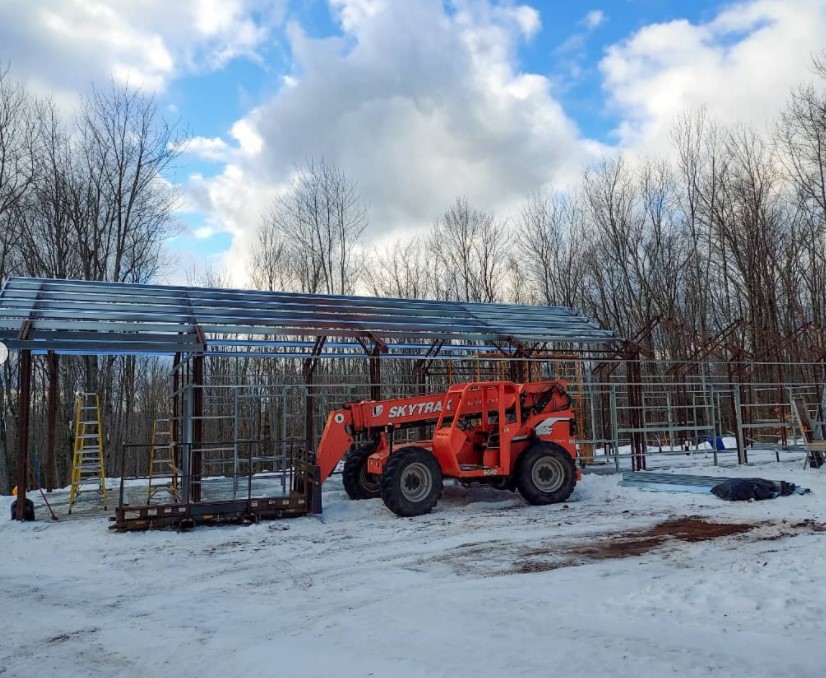 Once you have your columns set, you can begin the secondary framing of the sidewalls. Club North chose to use metal as the material for their wall girts and roof purlins instead of wood, making it an all steel and metal building.
Roof Placement
Once you have your trusses and roof purlins set up, you can begin placement of the sheet metal roofing. Then you have some cover for next phases of your building installation. A variety of insulation materials can be added at a later time.
Custom Doors & Windows
You can completely customize every aspect of your new steel building from the windows, doors, trim, flooring, ceilings, overheads, exterior siding and so much more.
Interior Framing
Club North built all the interior framing with wood. Metal studs require more tools for installation and can cost 15% more than wood studs.
Vaulted Ceilings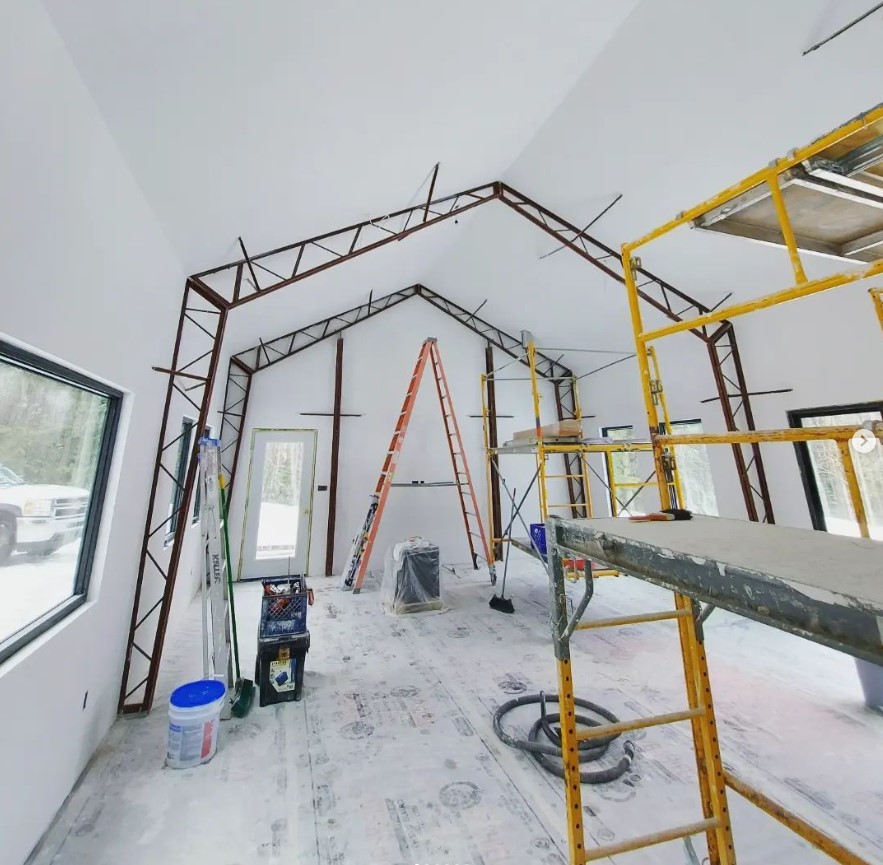 Club North chose to sheet rock their interior walls and leave the high ceilings open while painting the columns and trusses for a more finished look in their interior design.
Our New Steel Home
"We have to give a shout-out to Joe on your team – he was so amazing to work with and really helped to guide us. We really appreciate him and the entire team!" ~Roxanne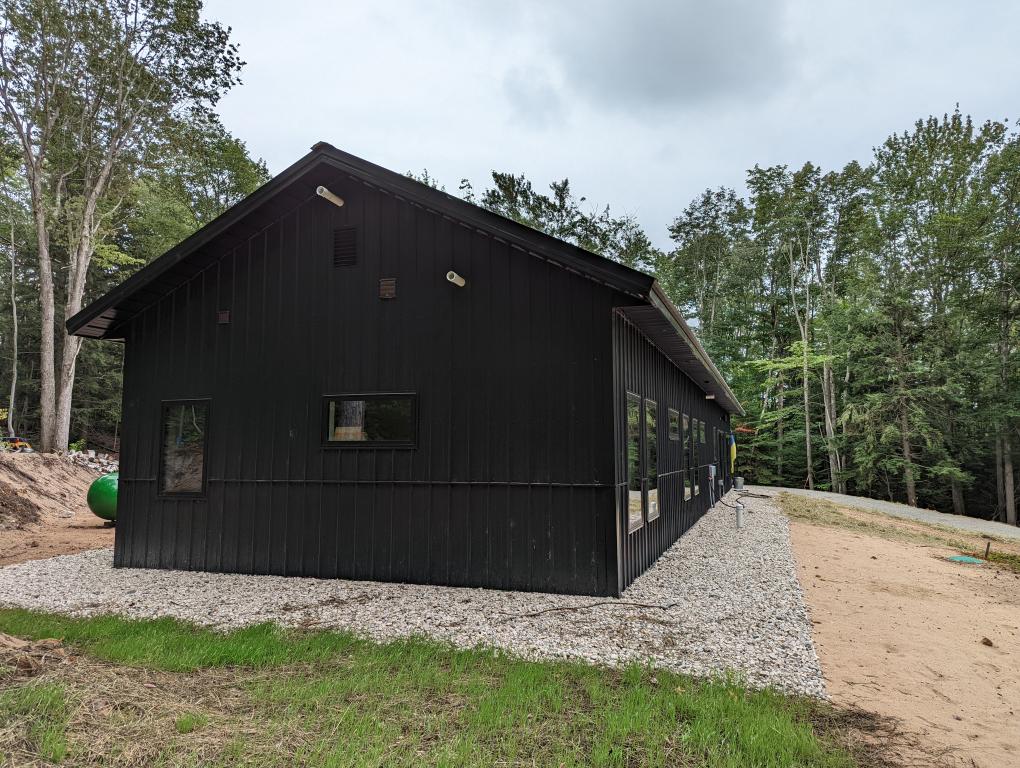 Our building design experts are available to answer any questions you may have about your barndominium building project. Call us at # 800-825-0316 or visit us online at WorldwideSteelBuildings.com for more information.